10% off on new orders Use "WELCOME10"
All India Shipping | COD Available | Free Shipping on Order Above 299/-
FEELING NOSTALGIC? Relive your childhood memories with khatta meetha aam...

Intestinal Gas making it difficult to do the everyday tasks?...

CHATPATA INDIAN GOOSEBERRY? Product made with pure Indian Gooseberry &...

Sale!

HEARD OF A SPICE WITH SEVERAL USES? A multipurpose spice...

YES THE NAME SAYS IT ALL!  As the name suggests,...

FEELING CONSTIPATED? YOU ARE AT THE RIGHT PRODUCT FOR YOU!...

Sale!

BEETROOT WITH INDIAN GOOSEBERRY & SUGAR! SOUNDS INTERESTING!  Product made...

Sale!

INDIAN GOOSEBERRY WITH THE SWEETNESS OF SUGAR  Product made from...

JUST WHAT IT MEANS! LIKED BY ALL!  Product made with...

SOUNDS FAMILIAR? AAPNA BAJAJ Product made with a mix of...

Sale!

YOU UNDERSTOOD IT CORRECTLY! NOW AND ALWAYS!  The product once...
"Look out for the BCP BAJAJ brand logo to check the authenticity of the Bajaj products."
BCP BAJAJ has been a pioneer in the Digestive and Ayurvedic industry for over 50 years. During our entire journey, we have been blessed with the admiration and praise of our beloved customers.
We strive to use the best quality ingredients for all our products. Good ingredients make sure that the product you eat, is of the best quality and provide you with all the health benefits that you strive for.
Every BCP BAJAJ product is prepared using a unique formula which are approved by concerned authorities and are vetted by health professionals to ensure that it is best for your health.
"Have made this Amla Candy a daily routine for myself and my family. The best thing about this Amla Candy is it tastes fresh and without any preservatives. I strongly recommend this Amla Candy to everyone and for their family to boost immunity and keep themselves and their family safe."
"The digestive tablets from BCP BAJAJ are true to what they describe.
Taste – ✅
Quality – ✅
Packaging – ✅
Digestive properties – ✅
I have tried out many digestive tablet products but this one seems to be ticking all the boxes"
"Nice product, very tasty. Liked by kids, youngsters, and senior citizens
Digestive and good product for all.
I have purchased thrice, appreciated by all family members
"
We all have grown up eating one of our favourite snacks from childhood "AAM PACHAK". As kids and even till…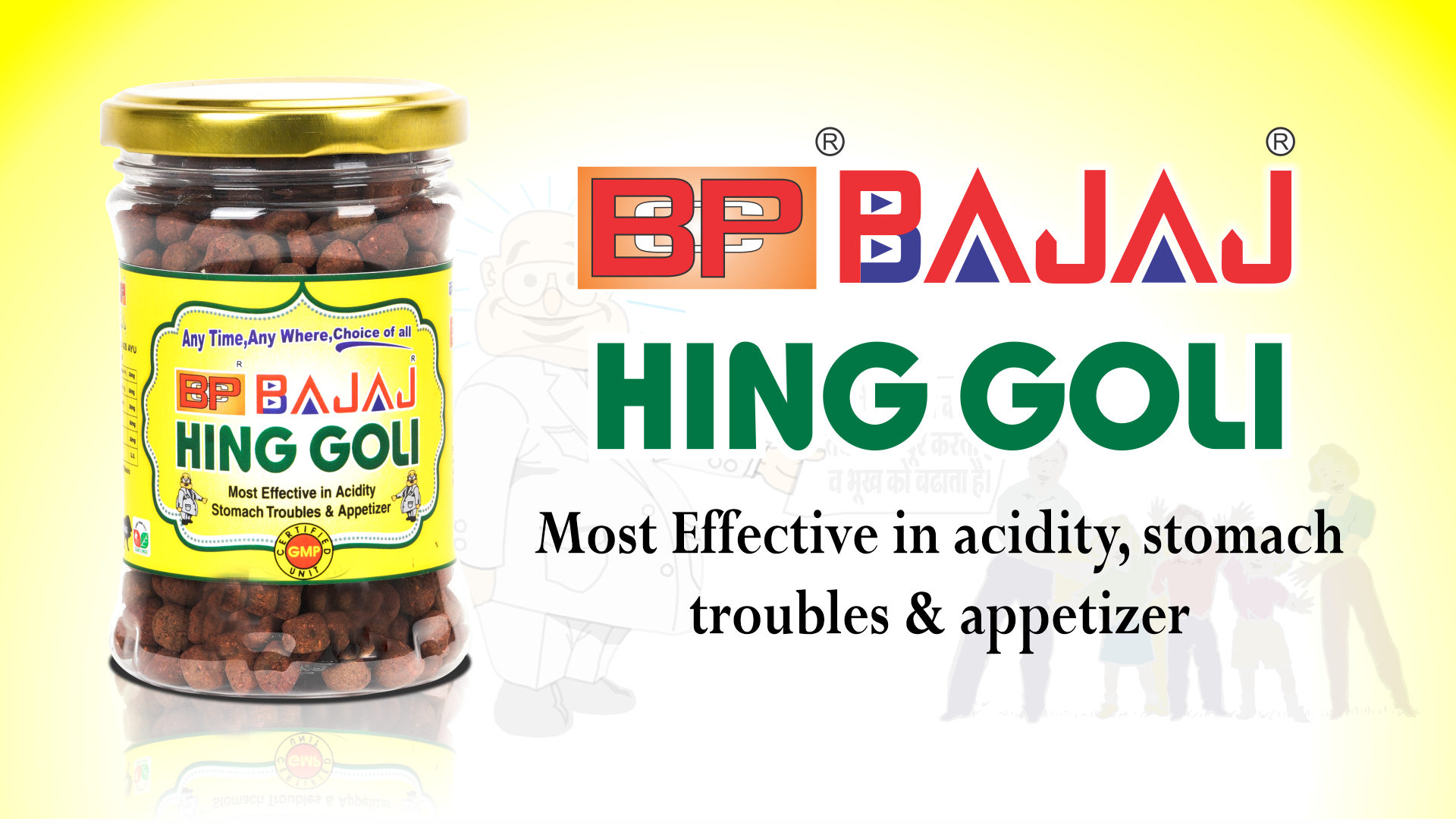 Yes you read the caption correct! VOILA!!!Your research ends here because we at BCP BAJAJ focus only on serving 100%…
JALJIRA as the name suggests is the product made from "Jal" meaning water and "Jira" meaning cumin. BCP BAJAJ JALJIRA…